And specifically? Some examples of our customer testimonies.
SEPPIC – Ceramosides™
Chemical industry (Health, Cosmetics)
Sebastien Merchet – Nutrition Business Development Manager North America :
Ceramosides™ is one of our main active ingredients for nutrition and beauty. As the consumers in the North American market take an interest in the ingredients of their products, it was very important for us to have a website to enhance our visibility and give information to our customers.

SEPPIC has been working with ACSO for many years. They know our industry problematics very well and this is why we entrusted them with the design of our Ceramosides™ website, in partnership with Caliatys for the development. The challenge was to design an informative and beautiful website for a double audience : the end users, but also the marketing teams of the brands likely to use Ceramosides™.

The result: a responsive DRUPAL website with a modern and elegant design that reflects Ceramosides™ universe. The website is a perfect educationnal media for consumers, easy to use and pleasant to browse. We are very happy of the result !
Projects

---
Digital : Conception of a responsive DRUPAL website for the brand Ceramosides™
Lincoln Electric – OERLIKON
International Welding Leader
Maria Nilsson – Marketing and Communication Director
Because we were launching a new product, we were in need of a mini-website, very simple and concise, to show all the advantages of our products. Moreover, we wanted to make different media (video, leaflets…) available for our customers.
ACSO is a partner that we trust and who knows us well. So we naturally turned to them. Once again, the team was very attentive and developped a beautiful and effective landing page, with a style consistent with our other brand websites.
Projects

---
Digital : Conception & integration of a landing page for the launch of a new product FLUXOFIL
Identité visuelle : création du design
HAUTS DE MONTROUGE
Wine-producting cooperative Hauts de Montrouge (Nogaro – France)
Elodie Jasiak – Communication:
The website of our cooperative was old – we had it developed a few years ago and it did not reflect the dynamism of our wine-producing company anymore.
On another note, the technical side wasn't up to date with the new technological requirements of the web ; for example it wasn't responsive (adapted display on mobiles) and it was a real disadvantage for the search engine optimization.
We entrusted ACSO with the development of our new website and we seized that opportunity to change our brand identity.
The result: a new logo, a new brand identity who reflects the warmth of the Gascogne wines, and a website in french and english that allows our visitors to see our wines and spirits catalog.
Thanks to the ACSO team for its availability, advice and enthusiasm !
Projects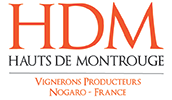 ---
Digital : Conception & integration of the website with acatalog of products
Visual Identity: design of the logo & and of the graphic charter
CALIATYS
Design and Technological Expertise for Innovative IT in Industry
Raphael MANSUY – Caliatys Director:
Our company is part of Air Liquide innovation network that promotes ideas and innovative technologies. We work in particular on the energy and environment related markets, aeronautics and space, scientific and advanced industrial IT market
ACSO's good knowledge of industry, research and innovation is an asset to develop effective collaboration. ACSO helps us to address the needs of these high-tech markets. The agency specializes in managing complex digital projects in industry, which is not common and is very important to us.
We appealed to the ACSO's skills for designing user interfaces for web applications. They are involved in writing specifications, web design, and front-end technical integration. In short, they accompany us in all stages of the projects.
Projects

---
SANOFI
Corporate Compensation & Benefits – Global Mobility
Eva Bagnoli-Vaniceck, Global Mobility Human Resources Manager
Managing expatriation cases is very complex, also because of the number of decisive stages for the success of the project. It is an accurate exercise to be performed between number of stakeholders : the assignee, several providers for immigration, legal and tax matters, Global Mobility and Human Resources teams of home and host countries.
We asked ACSO to translate our expatriation roadmap in an effective and playful visual support.
Their excellent knowledge of Human Resources business was a real added value and the presentation of our approach to the Magellan Committee (International Mobility Club) was a real success!


EDF
Research & Development
Christine Derouet, Knowledge Management Project Manager
As part of the deployment of our integrated HERMES monitoring solution, we asked ACSO to create our LOGO as well as various internal communication tools to promote our collaborative platform.

Their knowledge of KM themes and document management issues enabled them to meet our expectations with efficiency and creativity.


SEPPIC
Chemical industry (Health, Cosmetics)
Frédéric Daubié, Strategy and Communication Director
We have been working closely with ACSO for almost 6 years. They were able to understand our business line and that's a real plus when working together. The agency is involved in numerous print and digital projects such as the creation of the intranet site, newsletter or various brochures.
ACSO accompanies us on daily basis: their teams are in charge of updating the contents of our internet and intranet sites. We particularly appreciate ACSO's flexibility and responsiveness, well integrated into our internal processes.
Projects    

Digital : creating intranet site for SEPPIC day-to-day updates of the SEPPIC Intranet site, search engine optimization, etc.
Print : Internet Newsletter (SMILE), brochures RH, press releases, etc
INRA
French National Institute for Agricultural Research
Diane Le Hénaff, responsible for ProdInra
We have asked ACSO for designing communication flyers and video tutorials for our web application ProdInra, the Inra open archive.
We have chosen ACSO for their ability to understand the research context in addition to their expertise in designing web interface, communication and pedagogical supports. They also know what Scientific Information Management is.
They delivered user-friendly tutorials accessible through our website.
Projets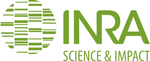 ---
Design : Design & creation of communication tools
Air Liquide WELDING
Industry (welding and cutting)
Georges ROURE, Communication Director:
ACSO employees have perfect knowledge of CMS tools that manage daily Air Liquide Welding websites. For us it is a guarantee for efficiency and speedy responsiveness when updating our sites.
We asked ACSO teams for more sophisticated tools to promote new welding/cutting solutions to our customers. Their creativity enabled us to better advertise our innovations.
Projects    

---
AMILCAR
Industrie (Equipment Manufacturer)
Carlos Da Silva, Director
Our company manufactures special parts for the company vehicles fleets. We work for companies such as Veolia, Aéroports de Paris ..
When we started exporting our projects in Europe, we have commissioned ACSO for our communication needs because we needed an agency that knows the industry and understands exporting issues facing a SME. It is through the website that we were spotted by our first Australian customers!
Projects    

---
Design : Creation of new visual identity & brochures 


ADEP ASSISTANCE
Home Healthcare Provider
Valérie GAEREL, Communication Manager:
An effective and exciting partnership. ADEP ASSISTANCE , home health provider wanted to offer healthcare professionals a web application to offer the choice of oxygen therapy treatment since multiple technical and regulatory factors can be very complex to handle.
ADEP ASSISTANCE and ACSO combined their respective expertise in a partnership to develop this complex tool, real multi-criteria selection device called OISO (Outil Interactif Sélecteur d'Oxygénothérapie – Interactive Oxygen Selector Tool).
This innovative web application was the subject of a patent application with the INPI. Besides mastering the purely technical part, ACSO was able to adapt and join forces in creating this web application. True driving force, ACSO deployed energy, commitment, curiosity the right way!
So thank you ACSO and see you soon on some new projects!
Projects  

---
HAVAS DIGITAL WORLDWIDE BALKANS
Communication Agency
Nicolas Galand, Associate Director HAVAS DIGITAL WORLDWIDE BALKANS:
We asked IT ACSO BULGARIA to develop online collaborative tool.
The aim of the European project "INTEREG" is to promote cooperation and exchange of good practices between European cities. The project involves 13 European cities and is operated by the town of Sofia." The project was presented in Sweden by ACSO and HAVAS in October 2012.
Projects  

---
BIOCOOP – Pleinchamp dans la ville
Natural food store
Renato MODIANO, Director:
ACSO helped us innovate in our choice of communication tools. We have successfully tested our communication set-up on social networks.

Every week ACSO prepares our newsletter and e-mails it to our subscribers; they keep updating also our Facebook business page. The number of our customers subscribed to the weekly newsletter is now growing and it is a great success!
Projects   

---